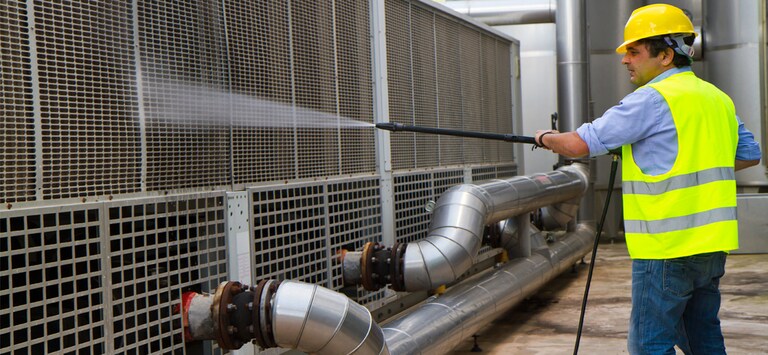 Commercial Gas Cold-Water Pressure Washer Buyer's Guide
How to Pick the Perfect Cold Professional Gas Power Washer
Power washing professionals rely on their equipment as much as any profession. Without reliable pressure washers, they can't make a living.

So it's no surprise that commercial-grade gas-powered cold-water pressure washers are the most commonly used machines by the pros.

With more than 200 models, it's our largest category. These high-powered workhorses must exceed the most critical expectations while delivering high performance on a routine basis.
Professional Features

Everything about these pressure washers is top-of-the-line. One feature to shop for is a thermo-sensor. To prevent damage, this detects when the pump is overheating.

Another similar feature is a low-oil shutdown. Running any small engine, whether on a push mower or a car, with low or no oil is asking for trouble. Oil cools and lubricates the engine, so the low-oil shutdown will turn off the unit when low engine oil is detected.
Engine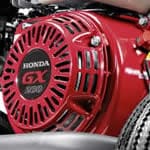 A feature you will find on all these professional pressure washers is a commercial-grade engine. The most common, and the widely sought-after engine is the Honda GX.

Commercial-grade engines start more easily and are more reliable and quieter than lesser-quality engines. Some engines feature oil monitor levels, which makes maintenance easier. Another benefit of a commercial engine is a longer warranty for repairs.
Startup Kits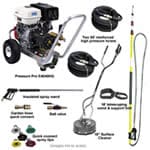 For those looking to start their own pressure washing business, there are full kits you can invest in that feature everything you need to start cleaning your way to financial independence.

The kits feature a professional gas-powered cold water pressure washer, a spray wand, spray tips, quick connects, hoses, and even a telescoping wand with a support belt. Included items may vary based on the kit, but they all feature the essentials for a start-up professional pressure washing business.

Shop All Professional Cold-Water Gas Pressure Washers
Was this article helpful?