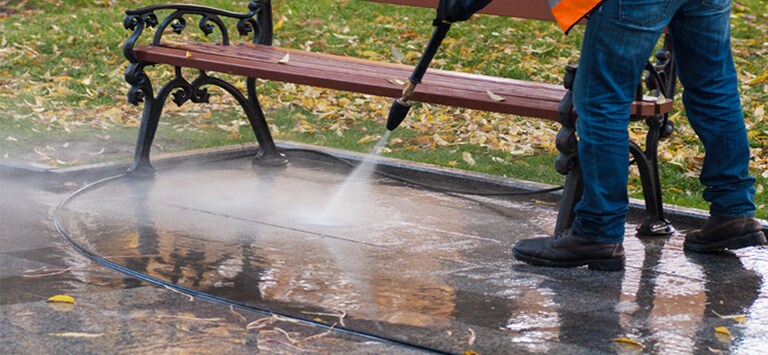 Medium Semi-Pro Gas Pressure Washer Buyer's Guide
How to Pick a Medium Semi-Pro Gas Power Washer
If pressure washing for you is more than a serious hobby but less than a career, then a semi-pro gas pressure washer is the perfect fit for you. These power washers have all the features a professional demands, with a price tag that won't wash your wallet out.
Medium semi-pro pressure washers are popular with farmers, contractors, and serious weekend warriors. The first step is deciding on the type of pump you need.
Professional Pump Options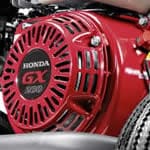 We named this grade of pressure washers "semi-pro" because they bridge the gap from consumer to professional. Our semi-pro units are designed with many features you'd find on a professional unit.
Nearly all of these washers come with a professional grade spray gun — something you'll appreciate when taking on big jobs. Some even come with a pro-grade powerful engine to spin the pump on semi-pro units. The pump is what pressurizes the water. So the better the engine, the better the pressure. Look for units with a Honda GX engine.
Axial Cam vs Triplex Pumps


Axial Cam pumps use direct-drive mechanics and spin at the same speed as the engine, which wears down faster than a triplex pump but can still be replaced (unlike the wobble pumps found on entry-level models.)

Triplex plunger pumps are more expensive but offer longer life and better performance. If you intend to use your power washer on a nearly daily basis, it's well worth the expense. This pump can also be rebuilt. 
 

View All: Pressure Washer Replacement Pumps
Spray Tips


A nice feature that accompanies medium semi-pro gas pressure washers is an army of spray tips - allowing you to tailor your spray to your cleaning task.
If you're rinsing detergent from your siding, go with a wider spray. But if you're blasting mud or concrete from your tractor, choose a concentrated jet spray. In a 5-pack, the tips are:
0° - red, concentrated pencil jet
15° - yellow, high performance
25° - green, multi-purpose
40° - white, sensitive surfaces
65° - black, low-pressure detergent application 

NEXT: Shop Medium Semi-Pro Gas Pressure Washers
Was this article helpful?