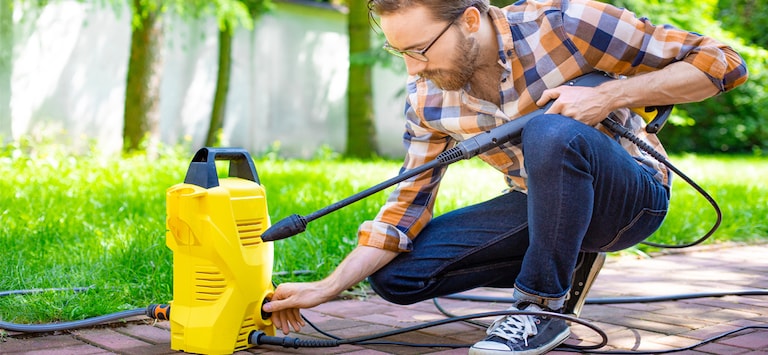 Semi-Pro Handheld Electric Power Washer Buyer's Guide
How to Pick a Handheld Semi-Pro Electric Power Washer
You don't always need a large machine to do a large job. Smaller pressure washers are
available in semi-pro quality for easier maneuverability.
Semi-pro handheld electric pressure washers are ideal for tighter spaces and can pack quite the power despite their size. They're ideal for kennels, stables, screen printers, and craftspeople.
Axial Cam Vs Triplex Pumps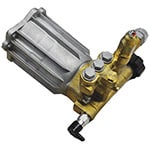 The first difference between consumer and semi-pro units is a better pump. Instead of a consumer-grade wobble pump, you get an axial cam or triplex plunger pump.
Axial cam pumps are direct drive, meaning they spin at the same speed as the engine. These are powerful pumps, but they can wear out faster
than triplex pumps due to their direct drive speed.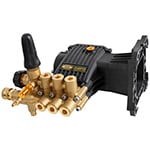 Triplex plunger pumps are as good as they come. Triplex pumps have ceramic pistons, which run cooler and last longer. They are generally considered commercial quality, so they are more durable and can actually be rebuilt should anything go wrong.
They also include a larger price tag, but if you intend to use your power washer frequently, it's well worth the expense. If the pump breaks down, you can get it rebuilt instead of getting a new washer.
Superior Features

The enhanced features do not end with pumps. Semi-pro handheld pressure washers often come with higher quality hoses, wands and spray guns, which deliver better performance. One of the best features found on these semi-pro power washers is adjustable pressure control.
This way you can adjust the PSI to match your cleaning task. If you're blasting mold and algae growth from concrete, you can crank it up. If you're rinsing detergent from your vintage Ferrari, you can dial it down. As previously mentioned, semi-pro handheld pressure washers typically come with higher quality hoses and guns.
A lot of the pressure washers come with longer hoses, which means you don't have to move the pressure washer as often. Though they're handheld, sitting them down can give you twice the grip and control on the gun you're using. This means better control and less fatigue. In addition to being longer, many of the hoses will be non-marking.
This is nice if you use your pressure washer for vehicles because you don't have to worry about leaving rubber scuff marks wherever the hose touches. The guns vary in style and features, offering you more options to fit your intended use.
You can get guns that are equipped for chemical injection or detergent used ones that come with special tips, or even some that make attaching and detaching much easier and put less wear on the coupling. Some guns come with adjustable spray nozzles that enable you to adjust from a pinpoint to a 60-degree spray with a simple twist of the nozzle.

Pick the Perfect Handheld Semi-Pro Electric Pressure Washer
Was this article helpful?