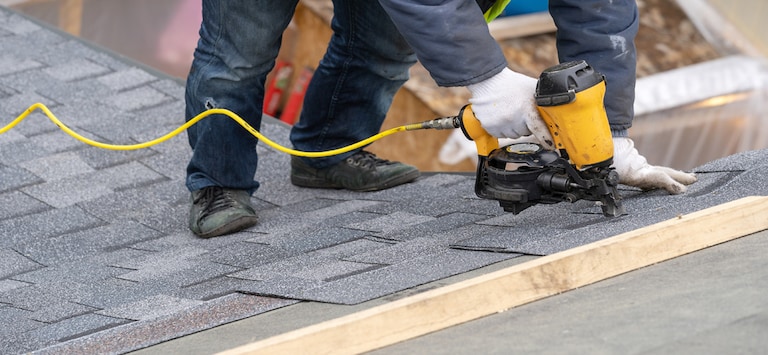 Wheelbarrow Air Compressor Buyer's Guide
How to Pick the Perfect Wheelbarrow Air Compressor
A wheelbarrow is a great tool for yard work.

Getting a truckload of mulch to the backyard by hand is just inefficient.

Likewise, getting a powerful, heavy compressor around a job-site by hand is an arduous task.

Wheelbarrow compressors combine powerful CFM capabilities and rugged maneuverability, making them ideal choices for construction jobs.
Gas vs Electric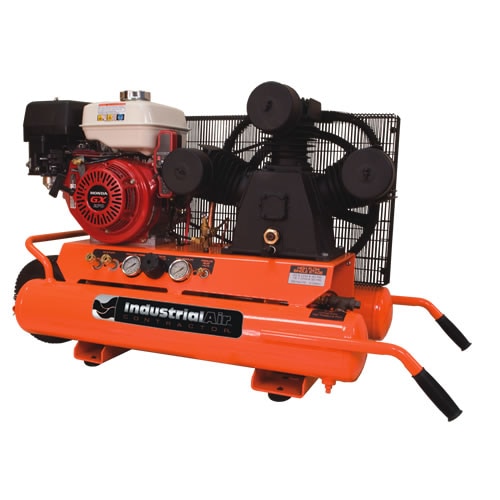 Gas-powered compressors cannot be used indoors because of dangerous carbon monoxide emissions. Due to the engines, they tend to be heavy and can be quite loud.

Gas compressors are good for framing and initial construction jobs - areas where electricity has yet to be installed. They are the most powerful option for wheelbarrow compressors, cranking out a large supply of CFM.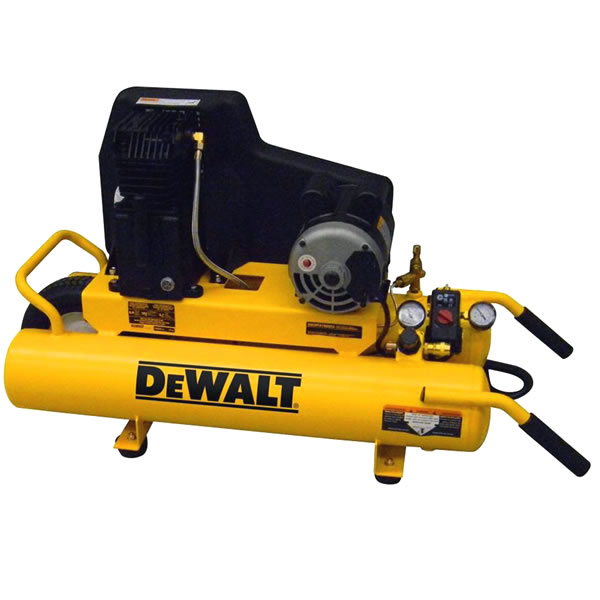 Electric-powered compressors are good for remodeling and finishing projects because they can safely be used indoors. You'll need an electric source to plug into though.

These air compressors are quieter and lighter than their gas-powered counterparts so they'll be easier to transport.



One Wheel vs Two Wheels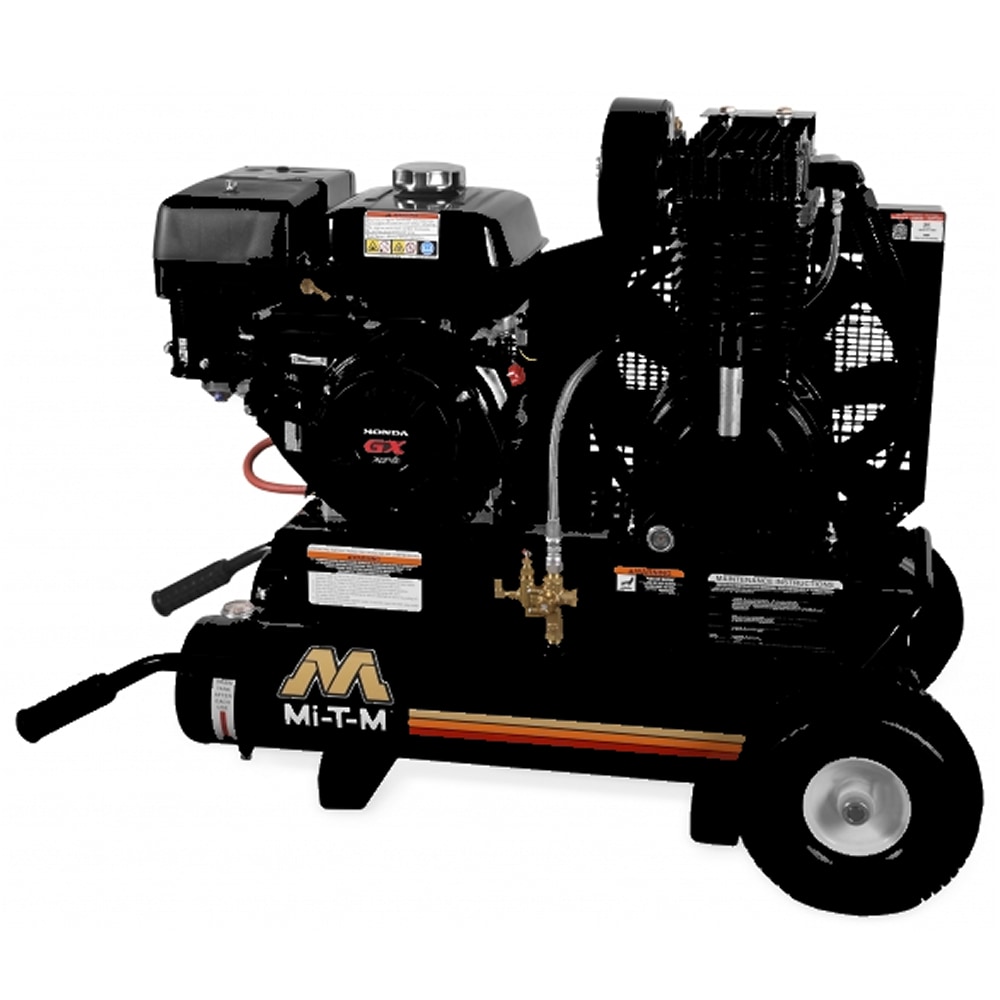 Most wheelbarrow compressors come with one wheel, just like a regular wheelbarrow. In this design, the weight of the compressor is dispersed between the front wheel and the person pushing it.

The other option is a 2-wheeled compressor which provides better stability. However, the 2-wheeled model will not handle uneven terrain as well.


Dual Air Outlets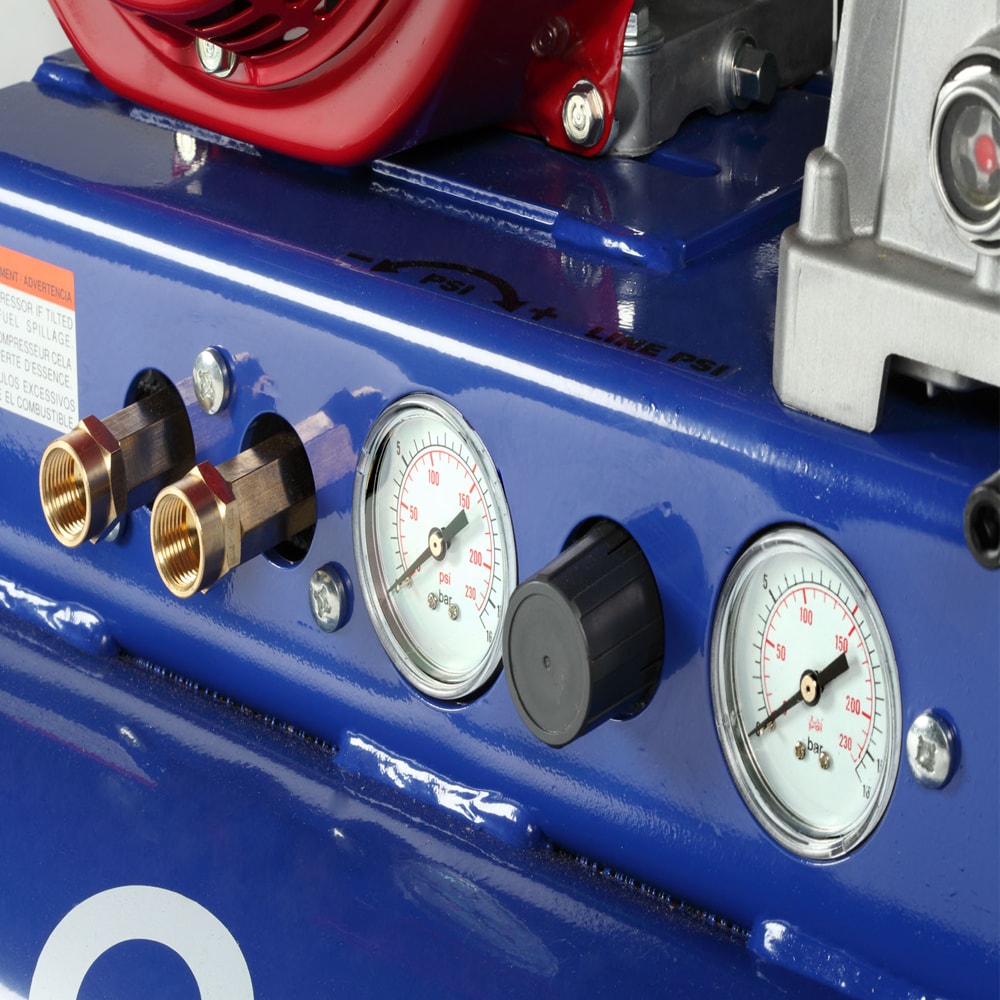 Several wheelbarrow compressors are equipped with dual air outlets, allowing you to run two air tools at the same time. The powerful engines produce enough CFM to run tools simultaneously.

This way, you can have two carpenters framing at the same time, with the same compressor, cutting your equipment expenses in half.

NEXT: Best-Selling & Top-Rated Wheelbarrow Compressors
Was this article helpful?