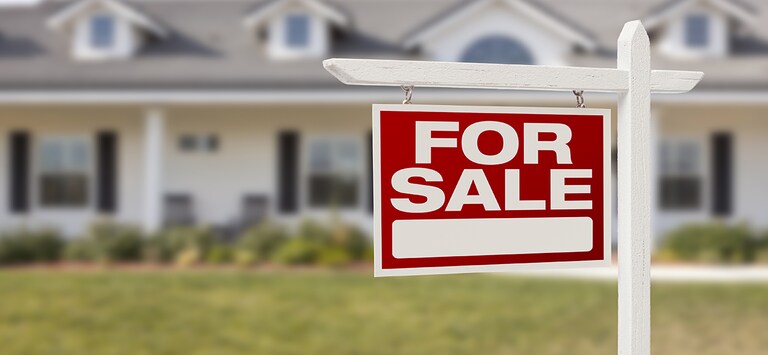 How to Increase Home Value
Home Value Boosting Tips
Are you thinking of selling your house? If not now, then perhaps someday? Naturally, you'll want to get top dollar for it, but doing so could take some investing.
Learning how to increase house value the right way will help you sell your house quicker and closer to its market price. It's not something you can do overnight, though. Improving home equity takes time and money. Unless you're a professional house flipper or have a ton of cash lying around, it requires continuous investments made throughout your time in the house.
What follows are several ideas on how to add value to your home. It is not an exhaustive list, but it will help get you thinking about improvements you can start now.

Refresh Your Walls with Neutral Colors
One of the simplest, least expensive upgrades you can make to your house is to repaint the rooms. A freshly painted room inspires a feeling of newness that most prospective buyers will appreciate.
Color matters, though—a lot. Avoid bright, distracting colors like yellow or pink. Instead, pick a neutral color like white or gray. Many realtors will tell you that the paint color is not something a prospective buyer should remember after touring your home. In other words, make it fresh but subtle.

Upgrade Your Kitchen
According to a report from the National Association of the Remodeling Industry (NARI), realtors ranked a complete kitchen renovation as adding the most resale value. A full kitchen remodel might be out of the question financially for many people, but even smaller improvements can add value.
Investing in stainless steel appliances, upgrading ventilation, installing granite countertops, refacing cabinets, or adding a backsplash are some of the most appreciated ways to improve your kitchen's look and feel. The kitchen is the hub of your home, where people spend the most time together. If you focus on improving one room, make it the kitchen to improve house value.

Install High-Efficiency Heating and Cooling
No matter how you heat or cool your house, there's usually a more efficient option. Older furnaces, air conditioners, and boilers don't just waste vast amounts of energy, they often leave you feeling hot in the summer and cold in the winter.
For furnaces and boilers, look for annual fuel utilization efficiency (AFUE) ratings of 95% or higher with two-stage or modulating features. For air conditioners, make sure to have a SEER rating of at least 16 with two stages (learn more about efficiency ratings). Otherwise, you can go to the next level of heating and cooling efficiency and comfort by installing a mini-split system.
Mini-splits can heat each room in your house differently, depending on temperature preference, and can cut your energy bill by 30% with SEER ratings as high as 28. They are revolutionizing heating and cooling worldwide and can make your home much more current and attractive to buyers, raising your home's resale value.

Get a Water Filtration System
Water quality is a hot topic these days. Researchers have found PFOAs, PFOS, microplastics, and even antibiotics in drinking water, not to mention all the classic water contaminants like lead, chlorine, and arsenic. Think your tap water is clean? Think again.
Installing a water filtration system will not only help you and your family drink cleaner water now, but it'll also make your house more attractive to buyers.
There are many water filtration systems to choose from, including reverse osmosis, carbon filtration, and water purifiers. You might also consider installing a water softener if you live in a hard water area, which will reduce ugly limescale buildup on shower walls.

Make Your Home "Smart"
Smart home technology increases home value for many buyers, especially younger ones who want control from their phones, tablets, and home hubs. A smart enabled house includes things like smart thermostats, doorbells, security cameras, lights, music players, and more.
Setting up a smart home isn't as expensive as you might think. First, you need to pick out a central control that will act as a hub for every other smart device in your home. Popular hubs are Google Home, Amazon Alexa, and Apple HomeKit. Then, you connect the hub to your network and add additional devices as you please. Your smart home can be elaborate or simple—it all depends on how closely you integrate the
appliances and technologies.

Pressure Wash Your Home
Few things are more satisfying than watching pressure washer videos on YouTube. Seriously, look it up. A good pressure wash of your home can be even more satisfying when it increases your home's equity.
You probably have years of grime and dirt built up around your home. There are at least 25 ways you can use a pressure washer at home to boost resale value, from cleaning the exterior to the garage floor, to the driveway. Plus, you'll have a new guilty pleasure of watching all that dirt slide right off.
Install Hardwood Floors
Do you still have that old, stuffy, filthy carpeted floor from 1993? Get rid of it now, especially if it's downstairs in a living room area. Few things will date a home more than floor carpeting, unless it's upstairs in the bedrooms, and even then.
Instead, invest in hardwood flooring for a clean, spacious look that will impress prospective homebuyers. If you can't afford hardwood everywhere, mix it up with ceramic or porcelain tile, especially if you live in a humid climate that is tough on wood. Either way, improving your floor will improve house value.



Add LED Lighting
According to the U.S. Department of Energy, LED lights can save you $75 per year in energy costs over incandescent bulbs. Furthermore, they last up to 25 times longer!
These facts are not lost on the modern homebuyer. To improve your home's appraisal value, you should add more lighting, in general, to make your living space seem brighter and happier. When you do, choose LED. It's a relatively small upgrade that will make your house more energy-efficient and modern.
Upgrade Insulation
Because your home's insulation is out of sight, it's not something you might think about regularly. If you don't have enough of it, though, you'll feel it - in the form of faster heat loss and higher energy bills.
Insulation is installed in your walls and attic to prevent heat from escaping your home. All insulation has an R-value, which is its resistance to conductive heat flow. The higher the R-value, the higher the resistance.
If you live in a colder climate, then you especially need to make sure you have enough insulation at the appropriate R-value. Otherwise, your heating system will waste energy by replacing the heat that's escaping your home. Contact an insulation contractor for a home heat loss calculation. Adding more insulation and improving energy efficiency will be an attractive selling point.

Install a Home Standby Generator
Weather is unpredictable. It seems like thunderstorms, tornadoes, and hurricanes are stronger than ever. People want the security of backup power when one of these monster storms causes a prolonged blackout.
A home standby generator can provide that backup power automatically and in large enough quantities to support your entire home. Unlike a portable generator that you must manually refuel and hook up, a standby generator automatically turns on when it detects lost utility power. It is a fantastic way to increase your house's value, especially if you live in an area prone to hurricanes and power outages.
Update Your Bathroom
Bathroom upgrades have one of the most significant returns on investment of any home improvement project and will almost certainly increase your home's appraisal value. Like the kitchen remodel, the bathroom remodel does not need to be a complete overhaul.
One very noticeable change you can make is to add a walk-in shower. Walk-in showers are much more modern, elegant, and safe than traditional shower/tub combos. They can help the homeowner age-in-place for years to come.
It's also not very difficult to install a walk-in shower. Waterproofing shower kits provide everything you need to plan, secure, and customize your shower before adding tile. It's a very realistic spring or summer project that can pay dividends when you're ready to sell.

Replace Your Water Heater
Chances are you have an old, bulky storage-tank water heater. Maybe you have problems with it running out of hot water before everyone has showered. Inside, it may be rusted through and ready to burst at any moment. Don't let the next homeowner inherit your water heater problem. Invest in either a high-efficiency tank water heater or, even better, a tankless water heater.
Tankless water heaters don't store hot water. Instead, they heat only what you need, when you need it. They are much more energy-efficient, significantly smaller, and won't burst or flood your basement when they fail. Plus, they never run out of hot water, so you can, in theory, take an hour shower every day! The promise of unlimited hot water is sure to get homebuyers' attention.

Boost Curb Appeal
They say not to judge a book by its cover, but that's precisely what prospective homebuyers do. They will judge your home by its curb and landscaping all day long. The question is, what are you going to do about it?
Make sure you keep your lawn neat and tidy by cutting it, cleaning up debris, clearing out weeds, and planting some trees. Add mulch to your landscaping for a more elegant, professional look. Water your lawn regularly so it doesn't end up looking like an African savannah. Increasing curb appeal will help create a beautiful first impression of your home among buyers and put them in a good mood even before they begin touring the property.
Spruce Up Your Entrance
You want prospective homebuyers to be impressed as they walk through the door. And it starts with a beautiful entranceway. Step one is to replace the door itself. Wooden doors can add beauty, but they require much more maintenance. Steel and fiberglass doors are more durable and efficient but not as decorative.
You can also upgrade your main hallway with extra (LED) lighting, a runner carpet, and some focal points such as artwork or a mirror. Your entranceway and main hallway are the first interior aspects your prospective homebuyers will see, so set the bar high.

Invest in Solar Power
Admittedly, this is one of the most expensive upgrades on this list, but installing solar panels on your home can increase the selling price by 4.1%, according to Zillow. Solar power will be a dream come true for energy-conscious homebuyers and may become the deciding factor in their buying decision.
Besides increasing your home's resale value, solar power could eliminate your need for utility power in some cases, especially if you live in a sunny environment. You're best off installing solar power years before you decide to sell your home, so it has time to pay for itself in the form of lower energy bills. Then, when you do sell your home, you'll be ahead financially.



Replace Your Windows
According to the U.S. Department of Energy, 25%–30% of your residential heating and cooling quite literally goes out the window in the form of heat gain or loss. Old, inefficient windows waste money, fog up, and look worn—not great for resale value.
Consider installing new windows with an ENERGY STAR or NFRC label. It may mean going with double-paned windows that have extra insulation, like Low-E and argon gas treatments, that prevent temperature loss. Also, consider your window frame. If it's wooden, there may be rot after all these years. Is the wood chipping? It's time to replace the frame.



Install a Battery-Backup Sump Pump
Security can sell. It's true with home standby generators as well as smart cameras. It's also true with battery-backup sump pumps that automatically switch on if your primary sump pump fails.
If you live in an area prone to flooding, especially if you've had water in the basement, installing a battery-backup sump pump is nonnegotiable. You must prove to prospective homebuyers that the house is reliable and can withstand the elements. Otherwise, why would they buy it?
How to Add Value to Your Home
Learning how to increase the value of your home isn't that hard. Doing it might be intimidating for some people, but it doesn't need to be that way. Passion, determination, and a hard work ethic will make all the difference in making the improvements necessary to get the best selling price.

NEXT: The Best Smart Home Devices
Was this article helpful?