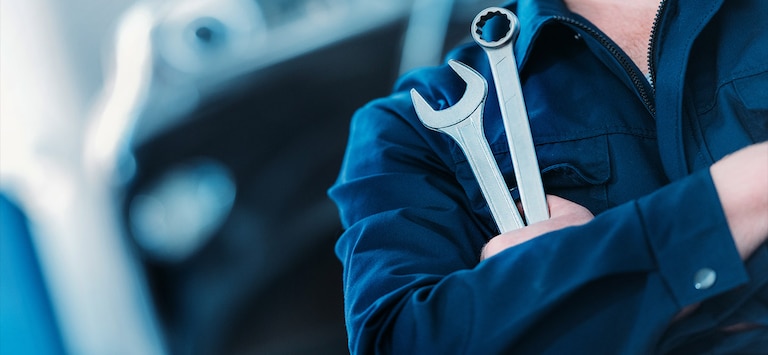 Power Equipment Dealer Network
How to Get Your Equipment Serviced
Your satisfaction is our top priority and as a top power equipment internet retailer, our motto is to give customers "The Power to Choose Wisely".
We do this by employing a local, full-time expert sales staff, writing "how-to" guides, customer help articles (like this one), and answering questions by phone and email.


Customer Satisfaction
We are here to make sure you get the right tool for the right job, the first time. So, whether you already own power equipment or getting ready to make a purchase, we want to empower you with information to make your life easier.
In many of our guides, we focus on the importance of maintaining equipment so that it'll bring you years of uninterrupted service and enjoyment.


Service Centers
Whether you are handy or not, there are times when it's best to have equipment serviced by a factory-certified dealer. There are three different situations where a dealer service center is most helpful:
Scheduled Service Maintenance
From engine tune-ups and replacing snowblower shear bolts to sharpening saws and mower blades. Routine maintenance of your equipment will ensure that it will operate safely and for years to come like when it was brand new.


Trouble-shooting Problems
As equipment ages and depending how well it was maintained over the years, battling nature becomes an issue. Rust forms on metal parts, gas lines and rubber seals begin to crack, pull cords snap, and carburetors gum up with old gasoline. Depending on how well you work with your hands, you can even perform the work yourself. Sometimes replacement parts are sold online at PED and other times you'll need to go to a dealer. In either case, when it's time for a new engine or to replace belts and hoses, we're here to help guide you through the process of do-it-yourself tasks or by helping you seek out a trusted dealer to do the work for you.


Warranty Repairs On that rare occasion (less than 1%) that something isn't quite right with your new tool, you'll be glad to know that you're covered. The manufacturer's warranty covers you against defects in workmanship and materials. Power Equipment Direct works the same way as all other retailers. All of our new products are backed at least by a one-year manufacturer's warranty with the option of purchasing extensions. Note: Due to federal regulations, equipment that has been filled with gasoline cannot be shipped either to a service center or as a return. Gas-powered equipment needs to be taken to the nearest service center for repair or service.


PED Dealer Network
At Power Equipment Direct, we believe in service and trust. That's why we partner with manufacturers of the equipment we sell AND a trusted network of OEM Dealers.
Knowing when and where to take equipment is another way we empower our customers to make wise purchasing decisions. If your product needs servicing under its warranty, you can take it to one of the manufacturer's authorized service centers, who will repair the product for free.

Power Equipment Service Centers
Shipping Note: Items damaged in shipping should be refused at delivery with pictures taken. Notify PED immediately for quick replacement.

Receiving Freight from PED
Was this article helpful?