You've done your research and decided which equipment is best for your home, now you need to figure out what to look for in a good contractor.

As you probably already know, installing and repairing HVAC equipment isn't a DIY job.
This type of work is highly technical and best left to the professionals. HVAC Installers can help you with many key decisions like what size and type of equipment is best for your home, helping with the decision-making process, and of course, installing heating and cooling equipment.


Contractor Checklist
Don't mistake by only "shopping around" for the cheapest installation, you should also look for a contractor that is:
NATE HVAC Certified
Licensed
Insured
Professional
Highly Recommended
Choosing a Contractor
There are a number of reasons why you should hire a professional contractor. Most of our products are not 'consumer goods' that can be simply plugged in.
Improper installation of a product, or any installation that does not comply with the manufacturer's recommendations will void the warranty.

Contractors should know about and avoid common pitfalls and installation errors that end-users may make. Finally, a contractor's labor warranty saves you from unexpected costs should a product failure occur shortly after installation.


Considerations for Choosing a Contractor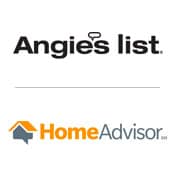 License: Many states and/or municipalities require licenses for companies or individuals that do certain types of work. If you're not sure, call your local government (often called the Department of Building & Zoning) to ask.
Insurance: Professional contractors should always carry both General Liability & Workers Compensation and Employers' Liability policies. Common coverage for General Liability is $1,000,000 per occurrence and $2,000,000 aggregate. Common coverage for Workman's Compensation and Employers' Liability is $100,000 per accident and $500,000 aggregate.
Recommendations & Reviews: If available, trusted opinions from those close to you are a great source of information. If a friend or family member has had a positive experience with a contractor, that's a great start! Other good resources are public reviews on sites like Angie's List, Yelp, or HomeAdvisor.com.

Experience: You might want to consider whether the contractor has experience installing the product you're considering or similar products. If they can provide references or contact information from previous customers, it's a good idea to research further.

Price: Labor rates vary greatly by region. Typical rates in larger cities can be $85 - $125 per hour. However, it's not always a great idea to go with the least expensive contractor. Know that the price you pay up-front is not necessarily the price you'll pay over the long run. It's often worth paying a little more for the peace of mind of a professional contractor with a good reputation or strong qualifications.

Factory Training or Certification: Sometimes manufacturers offer factory training or certification on products to contractors. If your contractor is certified by NATE (North American Technician Excellence) or the manufacturer, it's a good indicator of knowledge about the product and its installation.
Find a NATE certified contractor.


eComfort Preferred Installer Network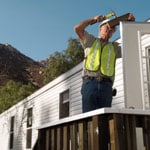 As a courtesy to our customers, we will help you find up to 5 local qualified contractors to install your equipment after completing your order with us.

You can find this service while viewing your cart, after adding the appropriate product.
Upon selecting this option, we will search for contractors in your area that have expertise in the category of the product(s) you purchased and send you an email with their contact information.
Contact eComfort for Preferred Installers
Mini Split Sizing
Now that you know how to choose the right contractor to install your system, the next step is to make sure you properly size the equipment to fit your needs. Check out our "Mini Split Sizing Guide Calculator" below.
Mini Split Buyer's Guide Navigation
Home | Inverter Technology | Efficiency | Dehumidification | Heat Pumps vs A/C | Winterizing | Single-Zone vs Multi-Zone | How To Zone | Indoor Units | Accessories | Find an Installer | Mini Split Sizing Calculator | System Builder