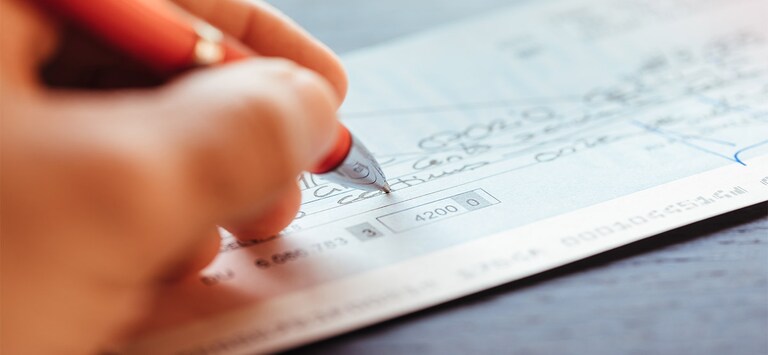 Pay By Check Policy
How to Save Money on Your Power Equipment
We make buying technical products simple, even if you pay by check. You can also earn a 2% discount* on your order!
To keep things simple, please read the following policy regarding the differences between paying by e-check and paper check.
Processing Time
There is a 5 business day processing-hold on all orders placed by paper check and e-check. For quicker turnaround, we recommend using eCheck. Because funds are processed immediately, your order will be reserved and shipped quicker than if you mailed a paper check.
Inventory can only be reserved after your check payment has been received. Then, the order will be held for 5 business days to funding is received from your bank. This hold applies to all checks including money orders, certified checks, and cashier's checks.
On the 5th business day after the check has cleared, your order(s) will be placed in the 'processing' status and will be shipped to based on current lead times posted on our product page. Backordered items will be shipped as soon as they are available/in stock. Priority shipping is not available on orders made by check via mail.
Pay with Electronic "e-Check"
Secure e-check allows you to get your products faster than mailing in a check and still save money. Although there is a 5 business day processing-hold on orders placed via e-check, you can still get your order sooner than if you paid by mail.
Follow these easy steps to pay via e-Check:
Place your order for any item more than $1,000 (before tax)
Choose "eCheck" as a payment option
Enter the following information in the secure form: Routing Number, Account Number, and Account Type (Checking, Savings, or Business)
Confirm and Submit your order


Pay with Paper Check
Follow these steps to pay for your order by paper check by mail:
Place your order online for any item more than $1,000 (before tax)
Choose "Check" as a payment option
Confirm and Submit your order
Include your order number on your check and mail to:
Power Equipment Direct
969 Veterans Parkway, Suite C
Bolingbrook, IL 60490
NEXT: How to Save Money Without Coupons
*$200 maximum savings. Excludes Cub Cadet and Honda products.
Was this article helpful?