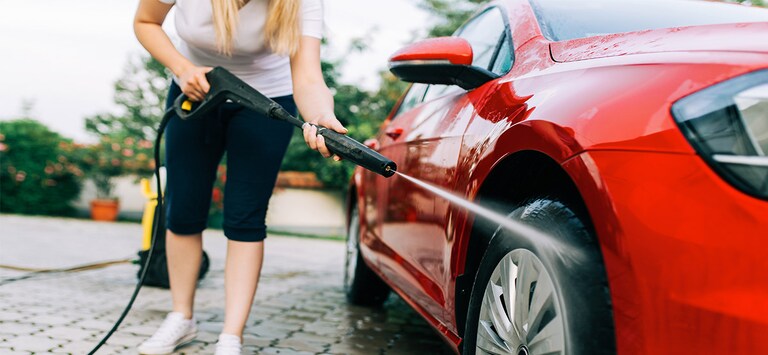 Semi-Pro Electric Pressure Washer Buyer's Guide
How to Pick the Perfect Semi-Pro Electric Power Washer
Semi-pro pressure washers combine the power and versatility of a professional grade pressure washer and the affordability of a consumer unit.

So if you have high standards when looking for a pressure washer, want something with plenty of power that will last, but don't want to pay the commercial-grade price, a semi-pro pressure washer is ideal for you.

This is a great step-up for those who've owned consumer-grade pressure washers in the past and are looking to step up to more power and reliance, but also good if you're looking for a top-notch starter unit and know a thing or two already about handling pressure washers.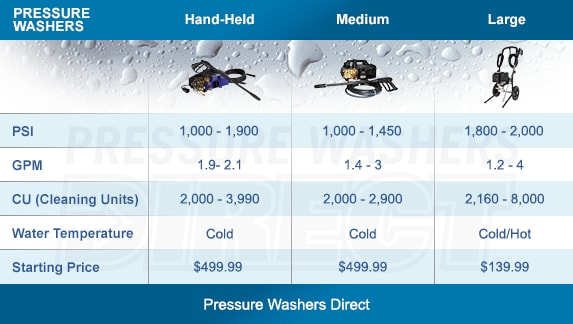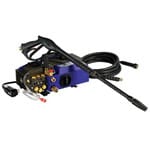 Hand-held Electric
These units pack a whole lot of cleaning power into a very small, very portable package. At first glance, you might think these semi-pro handheld electric power washers aren't up to snuff, but that's dead wrong.

Equipped with high-quality pumps often found on professional units, you'll love how quiet these are in operation. And because they're electric you can safely use them indoors if necessary. Clean the hull of your boat, blast mud off your ATV or turn your driveway into a car wash.

Pick the Perfect Hand Held Electric Semi-Pro Pressure Washer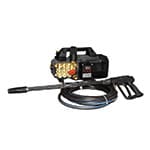 Medium Electric
Semi-pro medium electric pressure washers are slightly larger than the handheld units, but they're on wheeled carts, making them very easy to transport. With high-quality pumps and reliable electric motors, these power washers require very little maintenance and upkeep.

You can expect enhanced usability and performance features, such as adjustable pressure, onboard detergent tanks, and run-dry capability. With this versatility, you can power wash silk screens for printing as easy as you can clean your RV or home.

Pick the Perfect Medium Electric Semi-Pro Pressure Washer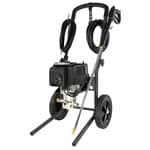 Large Electric
The features on semi-pro large electric pressure washers are more often found on gas-powered units. With the excellent cleaning capability, you could swear you were using a gas unit - except when you realize how quiet these run.

Some of these units require a 20 amp outlet, so you'll need to consider your existing power when shopping. But these can work all day and handle serious messes, such as stables, kennels or shop floors.

Pick the Perfect Large Electric Semi-Pro Pressure Washer
Was this article helpful?