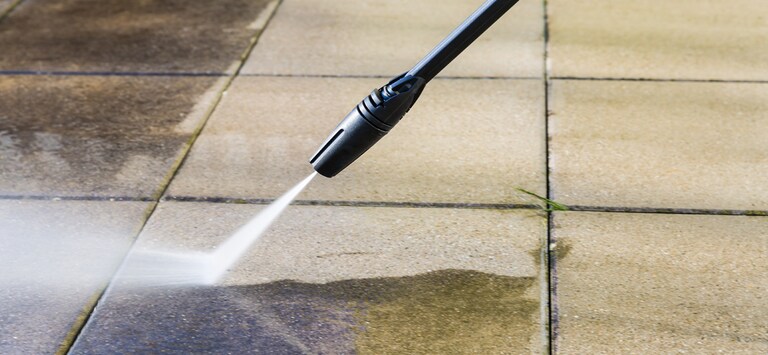 Consumer Electric Pressure Washer Buyer's Guide
How to Pick the Perfect Consumer Electric Power Washer
Shopping for an electric pressure washer is like shopping for a vacuum cleaner. The more powerful the motor, the more powerful the pressure washer.

But pressure washer shopping isn't all about power. It's important to consider the features and mobility of the unit.

In general terms, consumer electric pressure washers come in four sizes: handheld, medium, large, and extra-large.

Choose one that's right for your needs based on the information below.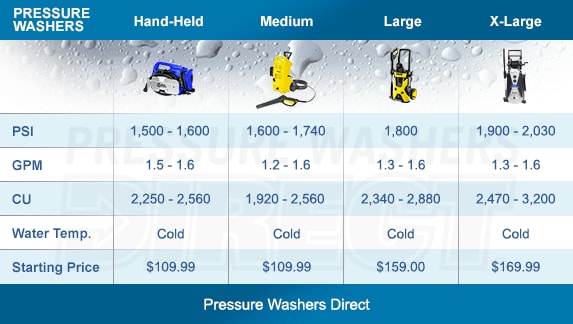 Hand-held Electric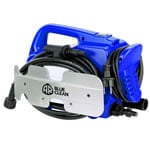 Hand-held electric pressure washers are the smallest, most light-weight pressure washers we carry. You just plug it into a household outlet and start cleaning. Because of their small size, you can easily store them on a garage shelf.

They're perfect for washing your car, cleaning outdoor furniture, and things like grills. If you plan on tackling bigger jobs, handheld units will take a long time, so jump up to a more powerful category.



Pick the Perfect Hand Held Electric Consumer Pressure Washer
Medium Electric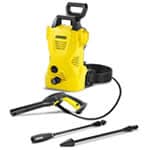 The next step up for consumer-grade units is medium electric pressure washers. The biggest benefit over handheld units is you can pull them around, making it easier on your arm. Again, you just plug it into an outlet and let the good times roll.

You can use these to clean small patios or balconies. If you're going to be pressure washing all the siding on your home or cleaning a large deck, look for a more powerful unit.



Pick the Perfect Medium Electric Consumer Pressure Washer
Large Electric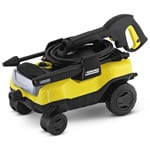 Large electric pressure washers really up the ante with performance and features. They're on wheels for easy portability, have better motors and offer other perks, such as on-board detergent tanks.

If you plan to remove moss, clean small patios, decks or walkways, large electric pressure washers are up to the task.



Pick the Perfect Large Electric Consumer Pressure Washer
Extra-Large Electric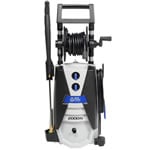 If you opt for an electric-powered consumer unit, our extra-large power washers offer the most bells and whistles. In addition to higher PSI ratings (as much as 2000), these pressure washers boast higher-quality pumps, motors and features such as hose reels and detergent tanks.

X-Large electric pressure washers can take on decks and patios much quicker than the other electric units. With the better pumps and motor, you will get more hours of cleaning out of the unit. If this still isn't enough power, look to our gas-powered units.



Pick the Perfect Consumer Extra-Large Electric Pressure Washer
Was this article helpful?