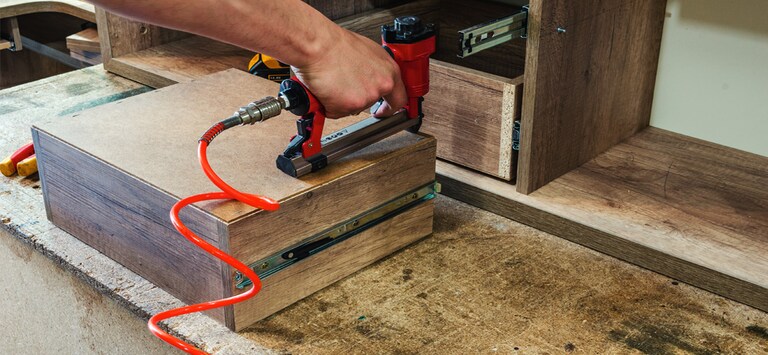 Hot Dog Air Compressor Buyer's Guide
How to Pick the Perfect Hot Dog Air Compressor
Sometimes, all you need is a little air.

There are hundreds of small projects around the house that these small-but-mighty air compressors can handle.

From conveniently topping-off car and bike tires, to inflating sports equipment and installing trim - the thrifty hot dog air compressor accomplishes countless tasks.

Here's what to consider when looking for that perfect hot dog air compressor.


Tank Size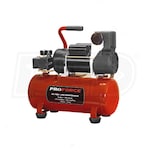 Hot dog air compressors get their name from the fact that their smaller, elongated tanks resemble a hot dog and usually come in 1-3 gallon tanks.

The size of the tank determines how long the air tool can be used before the compressor kicks on. For jobs that require more than just a burst of air or if you are using pneumatic tools, you should consider a larger air compressor.

3-gallon (all-in-one) air compressors are great for small projects around the house and come with the most common attachments for small jobs. They are compact, lightweight, and extremely versatile machines.


Carrying Handle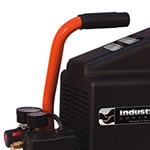 Most hot dog air compressors have a built-in carrying handle for easy transportation and are made up of either plastic or metal.

Plastic handles are lighter and are attached to the engine housing. This style is less durable.
Metal handles might weigh a little bit more, but they are more sturdy and won't crack. They are also padded, making them easier on your hand.


Rubber Feet

One feature you should look for on a hot dog air compressor is rubber feet. These compressors are direct-drive and oil-less which means they will vibrate a lot while in use.

The rubber feet help to prevent the vibration from moving the compressor. They also make the compressor quieter because the vibrations of the compressor are not amplified by metal feet on the ground.



NEXT: Best-Selling & Top-Rated Hot Dog Air Compressors
Was this article helpful?