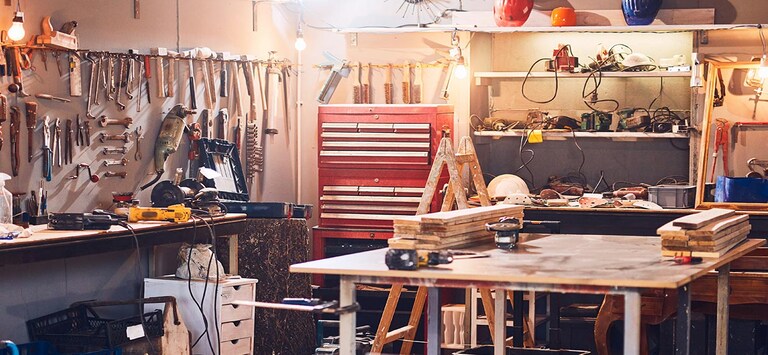 Father's Day Gift Ideas 2022
Best Gifts for Dad
Finding the right gift for dad isn't always easy. That's why we're here to help with some cool Father's Day gift ideas for 2022.

Typically, we find that dads fall into one of four camps: The "Yard-Core" Dad, the "Do" Dad, the "Digi" Dad, or the "Chill n' Grill" Dad. Which kind of dad do you have? Click on your "dad type," and you'll get to browse the best gifts for dad. Have fun, and happy browsing!
Choose Your Dad
Yard-Core Dad

'Do' Dad

Digi-Dad
The Chill n' Grill Dad
Best Father's Day Gifts for the "Yard-Core" Dad


Is your dad a hard-core yard enthusiast who prides himself on having the best-looking yard on the block? If so, he may be a "yard-core" dad. This dad checks every blade of grass for an even cut. He's out there almost every day trimming this or hedging that. Get him something that will make yarding easier.


Battery-Powered Mowers
With gas prices surging everywhere, give your dad a break from the pump with an electric lawn mower. Electric mowers are quieter, less expensive to run, and look sleek. Plus, he'll enjoy the extra money saved on fuel.

Chainsaws
Let 'er rip! If your dad is always looking to chop something down in the yard, he'll go wild over a gas or electric chainsaw. With multiple options from the top brands, you're sure to find dad the perfect cut!


String Trimmers
Do you have the dad who doesn't settle for anything less than a perfect lawn? Indulge his obsession with a string trimmer! No blade of grass will be safe when dad has one of these bad boys on hand.


Best Father's Day Gifts for the "Do" Dad


Is your dad a perfectionist when it comes to DIY projects? When something breaks, is he able to fix it in no time? We know that with the right tool in his hands, he can create magic. Check out these DIY gifts for the "Do" dad that'll make his life easier...

Power Tools
Whether your dad is a Milwaukee lover or a Dewalt devotee, we have the power tools to make him blush. Treat him to the best drills, grinders, saws, combo kits, and so much more!


Pressure Washers
A pressure washer will help your dad keep the cleanest property on the block. There are seemingly limitless ways to use a pressure washer. From cleaning a driveway, to revitalizing a deck, to making that garage floor spotless, dad can do it all!


Paint Sprayer
Time to toss the paint roller. A paint sprayer can help your "Do" dad cut time spent on fence painting, deck staining and more in half. He'll love the speed and convenience these products offer and will start looking forward to big paint jobs!


Best Father's Day Gifts for the "Digi" Dad


Ok, we get it, your dad is awesome at anything electronic. Digital is his second language. Why not honor his tech-savvy prowess with a gift he'll truly love?

Smart Thermostats
Your dad won't want to leave the house once you get him a smart thermostat. These intelligent devices can "learn" temperature preferences and constantly keep a home at the ideal comfort level. See the full lineup below.



Smart Home Gadgets
Give your "Digi" Dad the control he craves with a smart home hub, smart speakers and more. When he's not talking to his virtual Google Assistant, he'll be streaming his favorite music and tv shows or just remotely turning appliances on or off for fun!



Home Security & Monitoring
Help your "Digi" Dad be the protector of the family by getting him a smart security device. From indoor and outdoor cameras, to electronic door locks, we have everything he needs to be the hero of the house.


Solar Generators
Dad will literally have power at his fingertips with a solar-powered electric generator. During outages, he'll be able to keep many of his other precious gadgets running without worrying about fuel or exhaust issues. Give the gift of power.


Best Father's Day Gifts for the "Chill n' Grill" Dad


The "Chill n' Grill" dad is the one everyone wants to be around. He's the life of the party who brings out the best in everyone around him. He can be found tailgating on game day, playing yard games at the family BBQ, and fishing on the boat. We have exactly what every consummate outdoorsman wants...
Kegerators
At last...beer on tap anytime. With a kegerator, your dad will throw the best parties around. His level of cool will be unsurpassed as he serves fresh, flavorful beer to his guests (or himself) whenever he wants.


Beverage & Wine Coolers
Imagine a hot summer day. Your dad, exhausted after heavy yardwork, reaches for a nice can of beer only to realize the demoralizing truth that it's warm. Put an end to warm beverages. Get dad a beer or wine cooler.
Outboard Motors
If your dad is a boating enthusiast, get him an outboard motor to give his boat some extra push. With various horsepowers, transom heights, and special features to choose from, you'll find what he needs for a better boating experience.


Grills
No backyard gameday party is complete without a proper grill. After all, your "Chill n' Grill" dad needs a way to demonstrate his superior barbequing skills to his friends and neighborhood rivals. Plus, you'll benefit from the great food he cooks.


Ice Makers
The days of last-minute runs to the gas station for ice will end once your dad gets his hands on an ice maker. That means less wasted time traveling and more time grilling, entertaining guests, and managing epic gameday parties.


Give Dad the Best
We want to make sure you give your dad the best gift possible, no matter what his interests or hobbies are. If you need more ideas, browse all of our store deals at the link below.

Happy Father's Day!


NEXT: Shop All Deals
Was this article helpful?