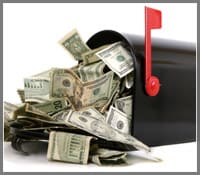 From time to time, Power Equipment Direct's manufacturers offer mail-in rebates on select
models they sell.
These rebates give customers the chance to buy a piece of outdoor equipment and get a
few bucks back to spend in the future on whatever they like.

Mail-in rebates are generally offered for a limited time.